Hostwriter collaborated with a global team of journalists to produce Unbias The News. Our Regional Editors helped select, edit and sometimes translate pieces from authors all over the world.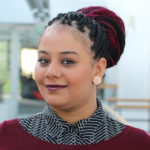 Asma Abidi is an award-winning journalist from Tunisia. Her reporting focuses on migration, human rights and social transformations in the Arab region after the uprisings.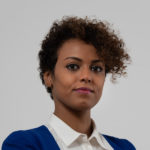 Wafaa Albadry is a Berlin-based TV and online journalist who has practiced journalism in both Egypt and Europe. She reports on women's rights issues, politics and culture and is currently writing a book about dynamics of the #MeToo era.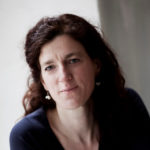 Brigitte Alfter is an award-winning German-Danish journalist, author and lecturer. She authored the handbook on cross-border collaborative journalism first published in 2015 and is director of Arena for Journalism in Europe.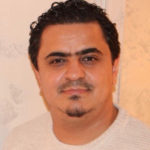 Mohammad Bassiki has ten years of experience in journalism and investigation. He's the founder of the Syrian Investigative Reporting for Accountability Journalism: SIRAJ, the first investigative reporting network in Syria.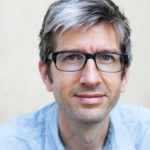 Daniel Bates is an award-winning freelance journalist with more than a decade of experience working across two continents. Based in New York since 2010, he has covered major news stories like the Boston Marathon bombing.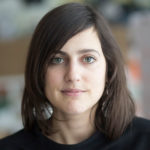 Margherita Bettoni
Author
Margherita Bettoni is originally from Italy and completed her journalistic training at the German School of Journalism in Munich. She works as a freelance journalist specializing in organized crime.
Priyanka Borpujari
Editor
Priyanka Borpujari is an award-winning independentjournalist, writing on issues of human rights and everything in between. Most recently, she walked 1,200 kilometers across India on the Out of Eden Walk project.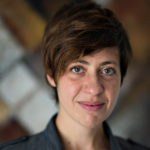 Irene Caselli is a multimedia freelance journalist with 15 years of experience in print and broadcasting. After a decade in Latin America, she is now based in her home country Italy.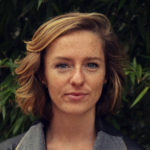 Michaela Cavanagh is based in Cologne, where she works as a multimedia journalist with Deutsche Welle and as a freelancer. You can follow her on twitter: @mmcavanagh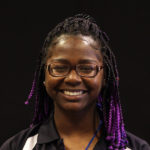 Amber D. Dodd is a journalist, writer, essay, videographer and graduate from Mississippi State University. She covers Mississippi State's basketball, soccer, softball and baseball and high school sports in surrounding areas while writing freelance stories in her free time.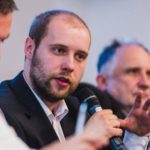 Piotr is a journalist working with Radio ZET News. He has reported on important events in Poland, including the NATO Summit in Warsaw (2016), World Youth Days in Cracow (2016) and UEFA Euro 2012.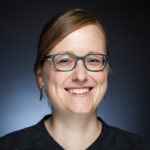 Christina Elmer has built up the data journalism department at SPIEGEL ONLINE and is now working on new solutions, formats and products in the Editorial RnD team there. She is a board member of Netzwerk Recherche, the German association of investigative journalists.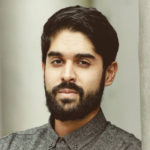 Emran Feroz is an independent journalist, author and the founder of Drone Memorial, a virtual memorial for civilian drone strike victims. His work has appeared in The New York Times, Al Jazeera, The Atlantic, The Hindu, Alternet, and he regularly contributes to German-language media.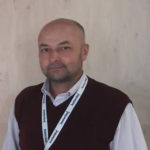 Atokhon Ganiev is a Tajik multimedia journalist, author of projects in media, laureate of national and international journalistic competitions. He writes in several languages about corruption, environmental and transboundary issues.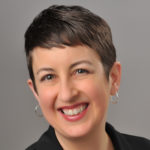 Bernadette Geyer is Head of Communications for Hostwriter. She also works as a freelance writer, editor and translator.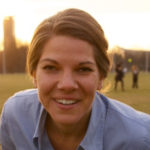 Tabea Grzeszyk
Editor, Author
Tabea Grzeszyk is a co-founder and CEO of Hostwriter. As a journalist, she mainly works for the German National Radio (DLF Kultur) as a book critic and feature author.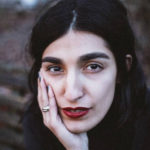 Moshtari Hilal
Illustrator
Moshtari Hilal (b. Kabul) is an artist and illustrator based in Hamburg and Berlin, Germany. With her body of often semi-autobiographical work, she aims to generate an understanding for the complexity of marginalized identities.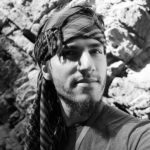 Henrique Kugler works as a freelance science writer focusing on environmental pollution, air quality, agriculture, agroecology and organic farming, as well as humanities and development issues.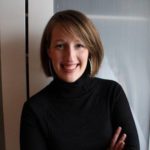 Originally from the United States, Tina Lee works in Berlin as Head of the Ambassador Program for Hostwriter. She also writes and researches on migration, human rights, and rightwing extremism.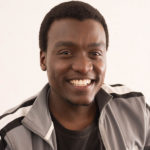 Chinula Mandla is a freelance photographer and filmmaker based in Zimbabwe. He specializes in photojournalism, portraiture and documentary film. He also researches and writes about visual storytelling and the technology of image making.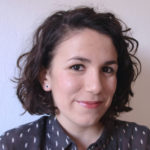 Olalla Tuñas Martínez
Editor
Olalla Tuñas is a Spanish journalist and writer. She was Hostwriter Head of Community Engagement and is currently responsible for engagement and participation at the investigative newsroom Civio.es.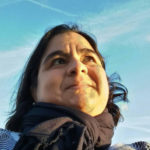 Michelle Soto Méndez
Author
Michelle Soto is a Costa Rican journalist whose professional interest is focused on reporting on science and environmental issues. She has worked in several media outlets in Costa Rica and currently collaborates with LatinClima, Mongabay and other media outlets in Latin America.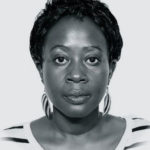 Esther Nakkazi is a freelance science and technology reporter and media trainer. She's worked for over a decade as a medical reporter at The East African weekly and contributes to international publications.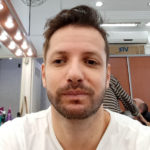 A journalist since 2001, Charles Nisz has specialized in digital media and politics, environmental and tech coverage. He has worked for many Brazilian media outlets like UOL, Yahoo Brasil, Brasil 247 and many others.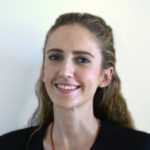 Silvia Nortes is a freelance journalist based in Spain. She reports on social and cultural issues and works as a Spanish correspondent for the human rights international magazine Index on Censorship.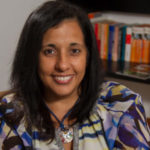 Marielba Núñez is a Venezuelan journalist and writer, residing in Caracas. During her career. she has been passionate about science, technology, health and citizenship, so she likes to describe herself, as someone once told her, as a "knowledge journalist." This year she was selected as University of Michigan's Knight-Wallace Fellow.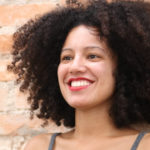 Priscila Pacheco is a Brazilian journalist focusing on stories from the outskirts of São Paulo. She is also dedicated to working with the law on access to public data and information in Brazil.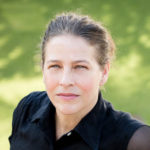 Tanya Pampalone is currently the managing editor of the Washington DC-based Global Investigative Journalism Network. She worked formerly as executive editor of South Africa's Mail & Guardian and head of strategic partnerships and audience development for The Conversation Africa.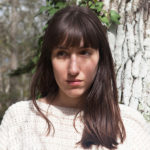 Jelena Prtorić is a freelance journalist reporting from/on southeastern Europe. Her work has focused mainly on human and gender rights, culture, politics and the environment. She is also a podcast producer and a graphic novel translator.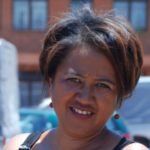 Riana Raymonde Randrianarisoa
Author
Riana Raymonde Randrianarisoa has 18 years of investigative and cross-border journalism experience. She's the owner/founder of Mada24.net, and is currently General Secretary of Madagascar's network of investigative journalists.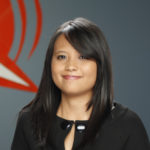 Purple Romero
Editor, Author
Purple Romero is a multimedia journalist reporting on the justice system, climate and human rights issues and ASEAN. She did the research for two bestselling books on the Philippine Supreme Court.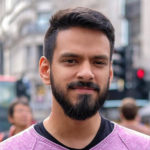 Ahmad Sabri is a writer and a journalist interested in Middle Eastern affairs, migrant rights and history, who believes in giving the news an in-depth context.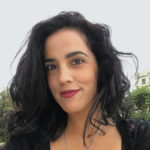 Mónica Baró Sánchez
Author
Mónica Baró is an independent Cuban journalist, who has written mainly about international politics, environment, health and gender violence. Her work is published in Bohemia, Periodismo de Barrio, Univisión, Cuba Posible and El Estornudo.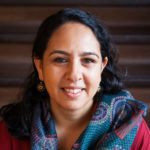 Lakshmi Sarah is a multimedia journalist, educator and author with a focus on immersive storytelling. She has worked with newspapers, radio and magazines from Ahmedabad, India, to Los Angeles, California. She has written and produced for Global Voices, AJ+, KQED, Die Zeit and the New York Times.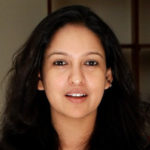 A Siliguri-based independent journalist, Anuradha Sharma has previously worked with The Telegraph and The Economic Times. She writes on politics, culture, media and social justice, and was a Reuters Fellow at University of Oxford.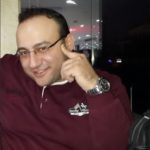 Ali Shehab
Editor, Author
Ali Shehab is best known for writing political analysis and satire. Many of his writings have gone viral on international and Pan-Arab newspapers and websites. He also works in documentary film and TV.
Hannah Spyksma is a journalist and researcher from a small beach town in the far north of Aotearoa, New Zealand, who researches and writes about themes connected to identity, place and culture.
Based in Berlin, Germany, Qian Sun works as a freelance journalist for multiple media outlets in China and Europe. She mainly works for Phoenix TV, Hong Kong, as a correspondent covering German and European politics.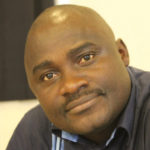 Parfait Tabapsi is a cultural journalist and is the founder and director of Mosaïques, Arts-Ideas-Africa, the only magazine dedicated to arts and ideas in Cameroon and central Africa.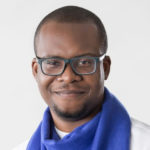 Kolawole Talabi is a science writer publishing on wildlife conservation, urban biodiversity and species discovery. Currently he is a Frederic Bastiat Fellow at the Mercatus Center and is life fellow of the Nigerian Conservation Foundation.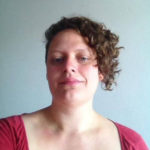 Bex is a Canadian freelance journalist, essayist, and content writer passionate about science, culture, identity and justice. They can be found @bexvankoot on social media.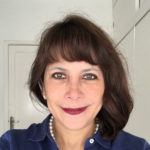 Laura Vargas-Parada
Author
Laura Vargas-Parada is a freelance science writer based in Mexico City and editor at the Center of Complexity Sciences (C3), UNAM. She writes about Mexican and Latin American science and has covered stories for print media, radio and TV.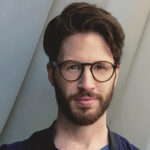 Andy Wilke is the Lead Designer for Hostwriter and a freelance graphic designer. He has a strong focus on user experience and branding.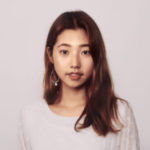 Shona Yang is a freelance writer and blogger based in Sydney. She is an Asian-Australian passionate about sharing stories relating to the minority experience and human rights around the world. See what she's up to here: shonasays.com