If you point out racism in Germany, prepare for retaliation: just ask our editor
A pattern of retaliation and reversal of victim and perpetrator roles is degrading trust in the German legal system. 
Despite having an international reputation as a mature and reasonable country that has dealt with its history of human rights atrocities, those of us who live in Germany know that this country still has endemic levels of racism and bigotry. And even more, lately, this country has a problem with people who dare to speak that truth out loud.
That Germany has major issues dealing with a culture of discrimination and white supremacy is not really up for dispute. An investigation undertaken by the government itself determined that "racism poses a threat to German democracy," and study after study has found pervasive racism and discrimination in housing, policing and employment.
That's really saying something in a country where in recent memory people were losing their minds over not being able to use the n-word to describe chocolate candy, where a major political party hung the campaign slogan "Kinder statt Inder" ("Children instead of Indians") from street signs, or where the Interior Minister told a German tabloid, speaking of the country's largest religious minority, that "Islam doesn't belong to Germany."
But pointing out the obvious often ends with authorities deflecting. For years, activists have been complaining about racism and right-wing extremism in police and security forces, only to be branded as left-wing extremists when they do. Case after case of police officers caught exchanging abhorrent racist text messages, committing hate crimes against Black and Muslim Germans, and being members of right-wing extremist movements has not removed the stigma that the REAL problem is that anyone noticed all of this and comments on it. That's why it apparently makes more sense to fire a police academy instructor who criticizes extremism in the police instead of offering basic training to police officers on racism and antisemitism.
It can be seen in the invention of a new category of hate crimes to reflect "Deutschfeindlichkeit" (anti-German-hatred) amidst rising right-wing attacks on Jews and migrants, to arresting Jewish protesters for anti-semitism during a pro-Palestine demo, to raiding the houses of members of the climate movement Last Generation under the auspices that they are somehow a "criminal organization."
This role reversal can have a real chilling effect on free speech, as last week, when a Tagesspiegel journalist found himself under investigation by State Criminal Police for a "politically motivated hate crime" for daring to reveal that a local AfD politician had ties to an extremist movement in the newspaper. Reversing the perpetrator with the victim and punishing people with legal or monetary means for speaking out has a name: it's called retaliation.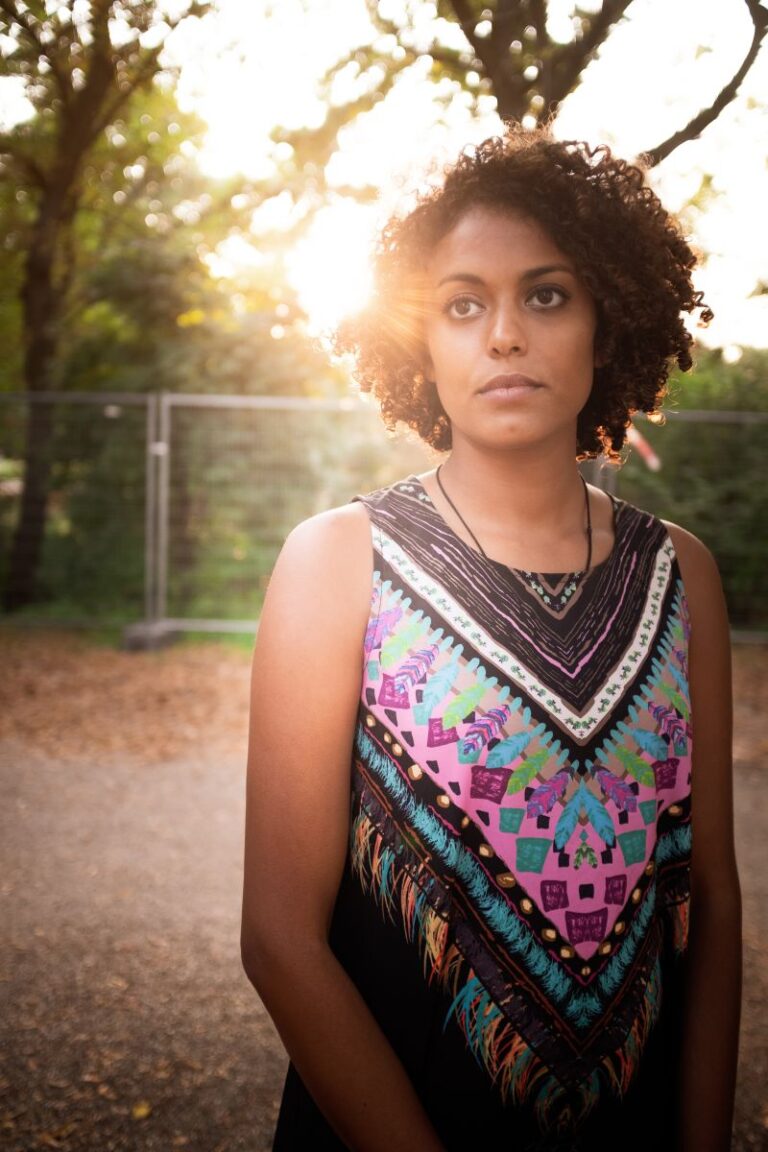 The case against her comes three years after she brought a complaint for a racist encounter with a security guard at a supermarket (a sadly common experience for Black people and minorities in Germany). Now, several years later, the State Prosecutor has decided to bring charges that she lied on the stand about whether or not she insulted Germany and the police during the encounter by saying "Nazi Deutschland, Nazi-Cops, Scheiß Deutschland"- a charge she vehemently denies. She has already been indicted under this claim and is now appealing.
It is difficult to imagine what public purpose this could possibly serve other than to intimidate others who bring cases of discrimination and racism in Germany. If you speak out, watch out – even years later. 
A country that retaliates against those who criticize problems risks those problems getting worse. A democracy that confuses victims with perpetrators and wants to brand as terrorists and troublemakers anyone asking for change, risks losing its designation as a democracy. 
Read Wafaa's statement, and how to show your support, here.
On Friday, June 9th, Wafaa's case was heard in a packed courtroom in Berlin, with over 50 supporters in attendance to show their support and witness the outcome. Wafaa herself testified movingly about how she called the police for support during a racist incident, only to find herself now prosecuted. 
As a first witness, one of the police officers who arrived at the scene was interviewed. She admitted that she could no longer confirm that Wafaa said, "Nazi Deutschland, Nazi-Cops, Scheiß Deutschland."
Shortly thereafter, there was a brief recess and upon return, the Judge announced that after consultation with both parties, the case was closed (eingestellt), without asking for testimony from the other assembled witnesses. 
The relief and elation from Wafaa and from her many supporters was palpable. However, the surprise at how quickly the case was dismissed did nothing to take away from the sense that the case should not have been brought in the first place. We were left with the impression, once again, that this was a sloppy and ultimately failed attempt at retaliation. (Read more about the proceedings in German and Arabic). 
And for Wafaa, standing up against this charge has been expensive, both in terms of time and money. To contribute to Wafaa's court costs, please visit her GoFundMe page. 
To further support victims of racism, antisemitism and right-wing extremism in Berlin, Wafaa suggests donating to Reach Out.