The Editorial Team of Unbias the News
invites story pitches from journalists globally.
Dear colleagues:
Do you rarely see people who share your lived experiences reflected in the media?
Have your stories not reached their target audience due to structural barriers?
Has a lack of privilege or access stopped you from telling important stories
Are you concerned about representation and equity in the newsroom?
Unbias the News is a new, remote cross-border newsroom dedicated to showcasing international journalism that breaks through geographical or structural barriers. We are inviting journalists from all over the world to pitch us underreported stories with global relevance.
All applicants who share our mission will have the opportunity to take part in free digital journalism trainings and peer-to-peer networking, regardless of whether their story pitch was accepted. Accepted submissions will be paid either 250 euros (personal narratives, op-eds, and shorter pieces) or 500 euros (long reads, multimedia, and investigations). Collaborative projects are welcome. We continue to fundraise to enable larger investigations.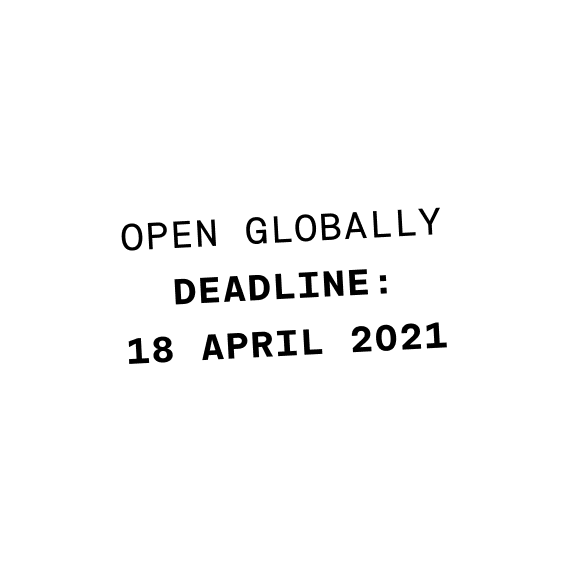 Cross-border We are looking for stories that impact or involve people across multiple boundaries- including national and other imaginary borders. ⁋
Complex Many topics require time and length to explain properly. We accept pitches for long-form articles that deal with multi-layered, context-rich stories. ⁋
Narratives Sometimes zooming in on the individual in society makes an issue crystal clear. Whether it is your own personal narrative or that of someone with a unique story, we want person-centered narratives where the main character is treated with agency and dignity. ⁋
Secret Histories The tragedies and triumphs of the past continue to affect our lives, often in surprising ways. We are keen to hear the secret histories you have stumbled on that shed light on the issues of today. ⁋
Another Look There are places, people, practices that have been ignored or gotten a bad rap because of media bias or tunnel-vision. Tell us why we're wrong about something. ⁋
Taboos There are things that cultures and societies won't touch- sometimes for good reasons, and sometimes for reasons that no longer make sense, or never did. We want your stories exploring the unseen taboos driving social problems. ⁋
These are just some of the types of stories our international editorial team is interested to review, but please also pitch us under-reported stories that don't fit the above themes. We invite interested authors to also review our editorial manifesto and meet our editorial team for more information. If you have questions, please check out our FAQ (below) or shoot us a message. Otherwise, fill out the below form and we will get back to you!
Journalists from anywhere in the world are eligible to apply. We especially invite journalists who have faced discrimination related to language, race, location, disability, gender, religion, caste, etc., leading to their stories not getting due space in the past.
We appreciate all forms of writing and creative work but have made this project to support journalists, so we ask you to provide two samples of previous journalistic work. No worries if you haven't been published in international legacy outlets yet, that's not a requirement to pitch to us.
Stories have cross-border relevance when they have an impact or implications for more than one country. In our hyper-connected world, it is often the case that events in one country have origins or effects in others – whether it is for issues like environmental degradation, migration, trade or crime. However, we often only see the "Western" side of the story. If you have an idea for why something happening in your locality has cross-border relevance, get in touch.
Our editorial team provides in-depth support for all selected story pitches, helping local journalists sharpen their stories and draw connections with other countries and authors in an iterative process that extends their reach and professional network beyond borders. This helps connect the dots between different countries and problems and introduces our audiences to new experts, contexts and solutions.
We are committed to collaborating across borders with one another and with our writers, because we passionately believe that journalism is best when it is a collaborative process. Pitch to us if you want to work with a team and be offered the chance to work together with other journalists and outlets to push your story even further. We encourage collaboration over competition.
We will respond to every applicant, please allow 2-3 weeks after the application deadline. Unfortunately, we cannot give feedback on individual pitches at this time.
Intermediate English fluency is required, but we have staff available to help polish your English if necessary. Previous work samples can be in other languages. If you are not sure where you land on this scale but have been able to understand this call for pitches, then you are very welcome to apply.
We aim that all completed pieces that have met our editorial standards will lead to multiple publications, with a focus on social media, our website, and partner outlets in countries where the story has the most impact. When appropriate, we host digital events aimed at sparking further debate, with speakers from journalism, academia, civil society, advocacy groups and/or other stakeholders active in the space around our reporting.
Yes. If you have a great idea for an illustrated or comic piece, audio / podcast series, or video production then please contact us separately at pitch@unbiasthenews.org. If you feel a multimedia angle can enhance your pitch, please feel free to mention that in the submission form above.
After seven years at the online journalism platform, Hostwriter, connecting thousands of incredible journalists worldwide, we know that there are numerous reasons why important stories do not get told. There are financial and technical barriers, layers of discrimination and historical suppression. But standing over all of this is an issue of exclusion: when journalism does not reflect the communities it is meant to serve, then it is unable to be critical and self-reflective about its own gaps and biases. We feel so passionately that diversity in journalism is a matter or quality that we even wrote a book about it: Unbias the News: Why Diversity Matters for Journalism (published by Correctiv, 2019).
This project is our attempt to follow up on what we have learned, and create a platform where journalists who have been unfairly excluded or sidelined have a chance to see their stories brought to life.
Unbias the News is the brainchild of Hostwriter, an award-winning network that helps journalists to easily collaborate across borders. Founded in 2013 by journalists Tamara Anthony (Head of ARD-Studio Beijing/China), Tabea Grzeszyk (German National Radio) and Sandra Wild (Welt-Group), Hostwriter connects 5,5K accredited journalists in 150+ countries. In 2018, Hostwriter won the Jury Prize at the Google Impact Challenge Germany and an Honorable Mention at the 2020 Female Founders Award.
As an organization dedicated to empowering the future of collaborative journalism, Hostwriter has learned the lesson that true cross-border collaboration is severely hampered by discrimination, bias and inequality in the field. This is a threat to quality journalism worldwide, and one that we are dedicated to combating in continuation of our mission. Building on our successful "Unbias the News"-book project, we will transform from a network that has operated with project-related newsrooms into a fully operational media outlet that systematically publishes marginalized perspectives and sheds light on under-reported angles to crucial news stories of our time.